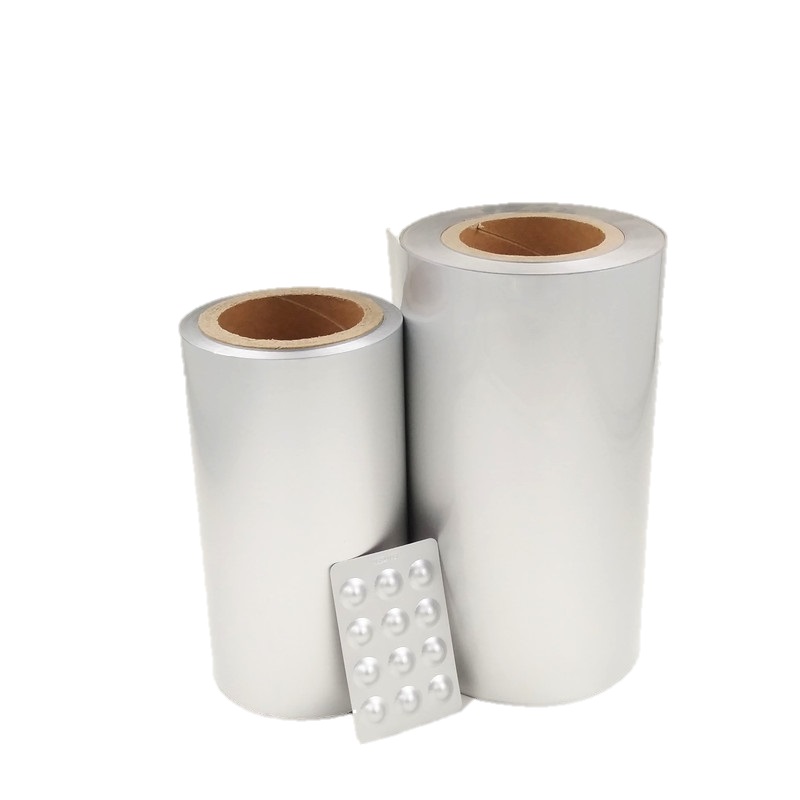 Overview
Plain and printed cold forming alu-alu foil/laminate.
The foils are suitable for High speed packing applications in pharmaceuticals and provide very strong barrier to UV rays, Moisture & Gases.
These foils are especially suitable for the drugs that are easily affected by humidity as each medicine blister unit provides adequate protection which remains intact even when other units in the pack are opened and consumed.

The Alu Alu foil can be shaped in various appearances by changing the mould. The most common structure used in these foil laminates are 25µ OPA/Adhesive/45µ Aluminum Foil/Adhesive/60µ PVC.